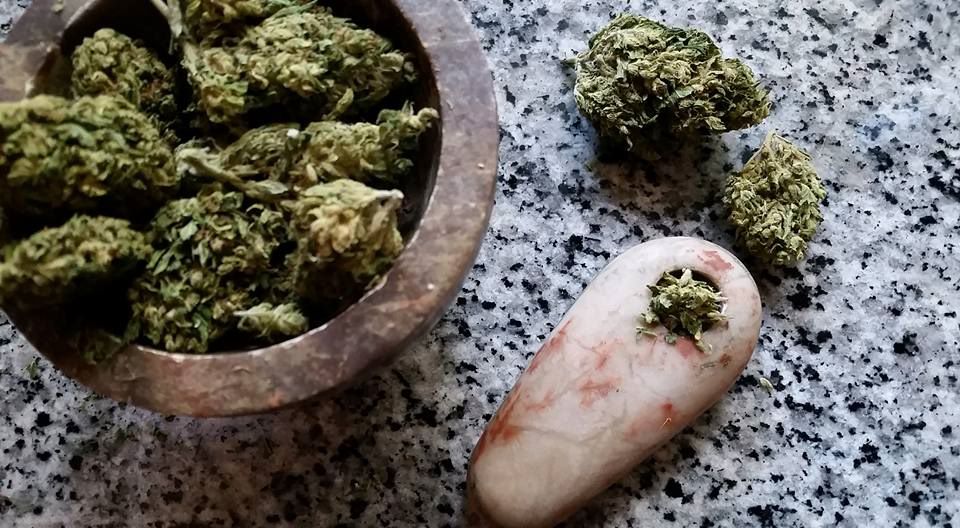 Taking Stock of the New Cannabis Market
May 26, 2017
---
Some experts say now is the time to invest…others say investing in pot is a pipe dream.
By Julie Horner
Marijuana is the fastest growing industry in the US economy and it shows no sign of slowing down. According to a recent commentary by Chris Leavy, co-chairman and partner at MedMen, a leading cannabis firm based in Los Angeles, "Medical marijuana is now legal in 29 states – West Virginia just joined the ranks – recreational use is legal in eight, and about two thirds of Americans live in a state with some form of legal cannabis." Research by The ArcView Group reported that state sales reached up to $6.9 billion in 2016 and another research group, Cowen and Company, estimated that recreational use could top $50 billion within a decade. Considering the major shift in opinion toward cannabis, investors might have good reason to get excited about the marijuana industry.
According to Leavy, "Marijuana is no longer about joints and bongs. Walk into a modern marijuana dispensary today in one of the more developed markets and you will see hundreds, if not thousands of product lines, and not everything is meant to get you high. There are CBD-infused bath bombs and skin lotions, vaporizing pens, accessories, more edibles than the snack aisle of your neighborhood deli and even pet products." Cannabidiol (CBD) is the non-psychoactive portion of the cannabis plant responsible for relaxation and other health benefits. (http://herb.co/2016/07/26/everything-you-need-to-know-about-cbd)
From all appearances, the investment opportunity seems promising. "The relative lack of institutional capital creates a buyers' market, the valuations are some of the lowest you will see, and if you spot an opportunity early, as with any investment, you should see some handsome returns," Leavy writes.
Others are more skeptical and point to any number of roadblocks. Sean Williams comments in The Motley Fool online stock advisory, "Legal pot sales may be soaring, but the deck is clearly stacked against marijuana stocks." He cites several reasons.
Lack of basic banking services
Marijuana businesses may have difficulty obtaining checking accounts or lines of credit. According to Williams, "Financial institutions ultimately answer to the federal government, and providing banking services to the cannabis industry could be construed as money laundering since the drug is still illegal at the federal level. Without basic banking services, pot businesses are forced to deal in cash, which is both a security concern and a growth inhibitor."
Can't make business deductions
Williams continues, "On top of having minimal financial services access, pot businesses are bound by U.S. tax code 280E, which denies them the right to take normal tax deductions because they're selling a federally illegal substance. The result is that cannabis businesses are paying tax on their gross profit instead of their net profit, thus leaving less money left over to hire, buy new product, innovate, and expand.
Jeff Sessions is not a fan
"The appointment of Jeff Sessions as the U.S. Attorney General wasn't good news for the marijuana industry," says Williams. As a senator, he was a huge opponent of marijuana and is on record to follow President Trump's lead, "putting the kibosh on any additional state-level expansion opportunities."
Williams also mentions the big "No" from the DEA (lack of safety and clinical benefits-versus-risk evidence) and what Williams calls the "Congressional Catch-22," wherein lawmakers on Capitol Hill have "called for more clinical benefits evidence before they'll even consider legalizing medical cannabis on a national level." But marijuana is categorized by the DEA as a Schedule I controlled substance, which means pot has no currently accepted medical use, lumping it into the same category as heroin, LSD, ecstasy, and peyote (www.dea.gov/druginfo/ds.shtml). As such, for now, clinical testing on the national level is DOA.
Then again, the marijuana industry could be the next Starbucks. Worth another look? A quick click to pennypicks.net says Medical Marijuana, Inc. (MJNA) stocks are molten hot now showing 432% gains.
Read more: www.cnbc.com/2017/04/28/why-i-left-wall-street-to-invest-in-marijuana-commentary.html