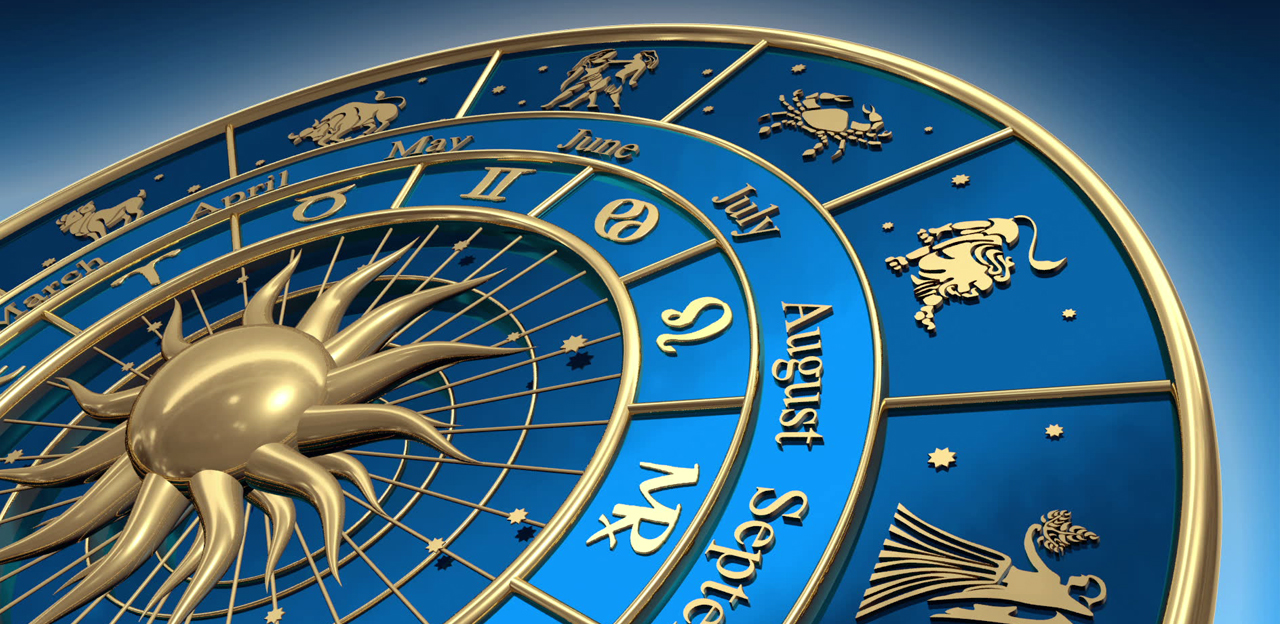 Astrology – August 2017 Horoscope
August 1, 2017
---
By Mr. Astrology
In astrology, the zodiac is divided into 12 houses. Each of these houses has a meaning and special significance. The seventh house is often described as the house of partnership. In this house we see a move away from focusing on the self to the acceptance and accommodation of others. Some of the different aspects of partnership in the seventh house include marriage, professional relationships, and interactions with official authorities. There are numerous motivations for coming together with another. We may choose to fill up empty spaces we sense are within ourselves, or we may simply desire the warmth and companionship of another. Through partnerships we see ourselves in perspective. In joining with others we become more constructive and supportive. Collaboration and partnership help to validate our purpose in existence. Conflicts within a partnership also help to educate us. Because of this the seventh house also emphasizes the more somber side of our unions. Litigation, contract disputes, and separations all fall within this house as well. Our response to these hardships will influence our partnerships in the future.
Cancer June 21-July 21 On the 21st your ruling planet the Moon enters your 2nd house of resources, introducing a new phase in your financial life, and providing opportunities to reflect on your skills and talents. The Sun lights up your 3rd house of communications on the 22nd. This transit contributes energy to aid you in accomplishing your tasks. Writing, business, and artistic pursuits are favored at this time.
Leo July 22-Aug. 22 Your ruling planet the Sun forms a beneficial configuration with Saturn on the 13th. You display a mature, conscientious and confident personality to others. On the 21st the Moon is in your 1st house of self. This indicates the start of an annual cycle in self-improvement. Watch for new developments in your creativity, personal identity and expression.
Virgo Aug. 23-Sept. 22 On the 10th your ruling planet communicative Mercury creates an advantageous angle with gracious Venus. Your mind is clear and you can complete your projects with a minimum of stress. Venus enters your 12th house of solitude on the 25th. Take time out to refresh and renew your spirit.
Libra Sept. 23-Oct. 22 The Moon lights up your 5th house of creativity on the 7th. This alignment can give you an occasion to obtain a better sense of companionship. On the 11th your ruling planet Venus establishes a harmonious relationship with mysterious Neptune. Truth, compassion, faith and imagination are themes that characterize this transit.
Scorpio Oct. 23-Nov. 22 On the 4th Jupiter squares off with your ruling planet Pluto. Be hopeful yet practical in your activities. Others seem to be grasping for their own sense of authority. Try and see things for what they really are. The Sun enters your 11th house of community on the 22nd, making it an excellent day for entertainment and recreation. You can shine through your relationships with others!
Sagittarius Nov. 23-Dec. 21 The Moon enters your 11th house of community on the 7th. Group tasks are the focus. The next four weeks are an ideal time to become more involved with your community! On the 10th the Sun is in an advantageous arrangement with your ruling planet Jupiter. You're full of enthusiasm and energy. Impediments seem to just miraculously vanish under this influence!
Capricorn Dec. 22-Jan. 20 On the 22nd warrior Mars enters into a beneficial configuration with your ruling planet Saturn, suggesting an emphasis on self-discipline and the ability to make headway on projects. Venus enters your 8th house of shared resources on the 25th. It's time to take a partnership to the next stage!
Aquarius Jan. 21-Feb. 19 The Moon illuminates your 7th house of partnerships on the 21st, sowing the seeds of a new relationship!  On the 24th gracious Venus squares off with your ruling planet original Uranus, suggesting the potential for tension in close intimate relationships.
Pisces Feb. 20-March 20 On the 11th Venus creates a harmonious alignment with your ruling planet Neptune. Other people seem to be particularly considerate and sympathetic to you. Love is all around! Venus enters your 6th house of health and service on the 25th, stimulating the desire to create harmony and camaraderie with your colleagues.
Aries March 21-April 20 Your ruling planet Mars is in an advantageous relationship with Saturn on the 22nd, imparting to you a sense of accountability and determination, making it easier to constrain impulses and to focus on work and activities. On the 25th Venus enters your 5th house of creativity. Be prepared for increased love, passion and excitement in your life! Your love life picks up speed!
Taurus April 21-May 21 On the 7th the Moon is in your 10th house of career. Success depends on previous preparation. Failing to prepare is preparing to fail. Your ruling planet Venus squares off with Uranus on the 24th, suggesting the potential for unpredictability and rebelliousness in romantic relationships.
Gemini May 22-June 20 Your ruling planet Mercury is in a harmonious alignment with Venus on the 10th, giving you the capability to articulate your more friendly or affectionate nature verbally. On the 22nd the Sun enters your 4th house of home and family. Spending time with family will bring contentment. For the next four weeks family exchanges feel beneficial and illuminating.
Partnerships can be richly fulfilling, bringing to our existence a sense of completion and wholeness. The alliances we form reveal much about ourselves and also serve to enlighten us. Ultimately, how we connect to others will characterize the achievements we make as individuals and as a part of humanity. Have a great month, and always remember: Keep looking to the stars!