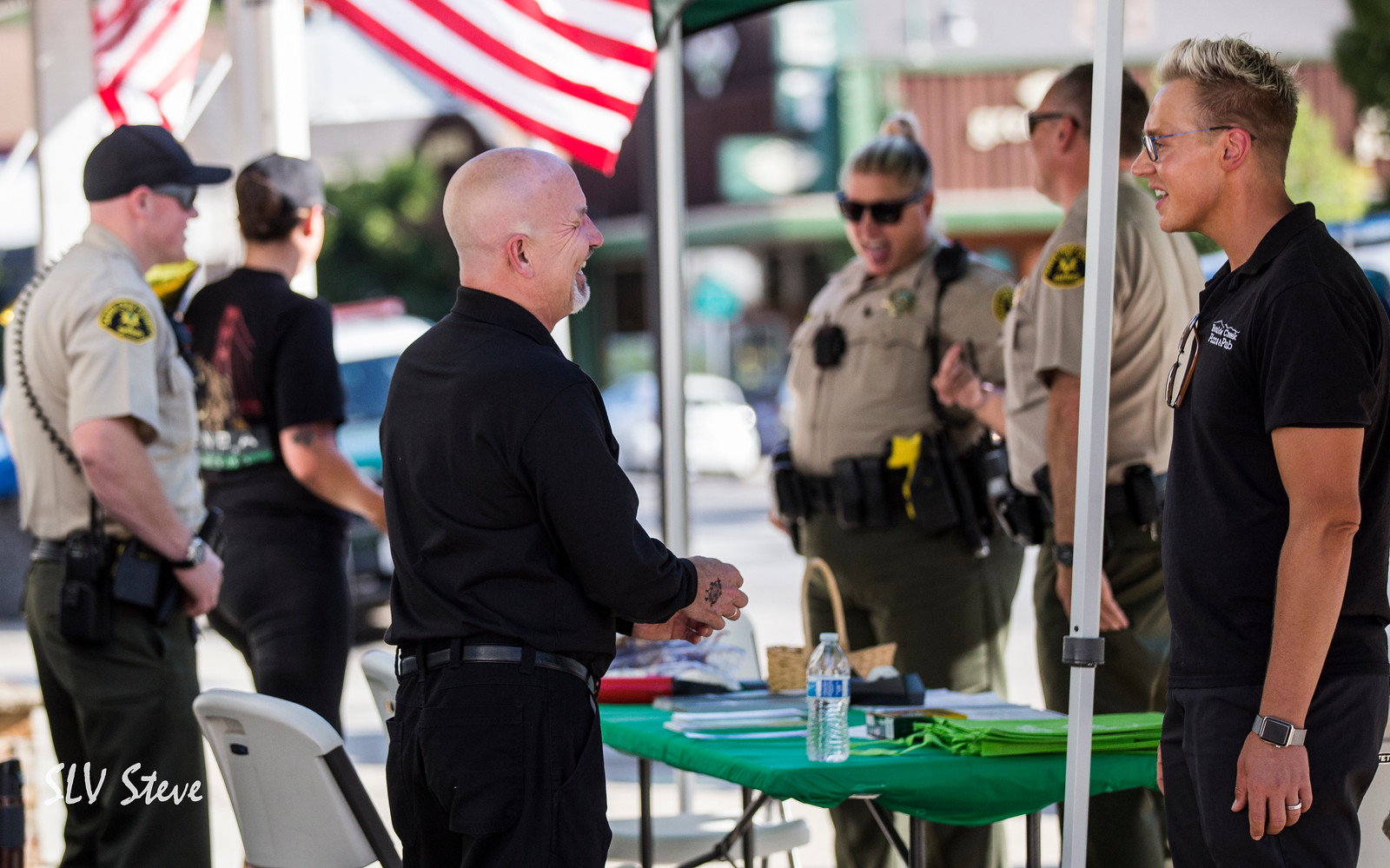 Boulder Creek National Night Out Best Yet
September 1, 2017
---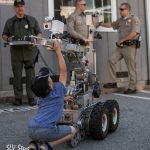 A note from BCBA president, Justin Acton: This year's National Night Out was the best yet! This was a blast of an event – it might be my BC favorite! Presented by BCBA, BC Fire, and the Santa Cruz County Sheriff, Chris, Chuck, Kevin, and the Fire crew were omnipresent and every time I turned around, a helpful firefighter was there to provide a hand. BC Fire rocks! There was a kids' activity table, face painting, a bounce house, and a raffle to win a kids' bicycle. Valley Churches, CERT, Rotary, and KBCZ were out in force to help. Leslie is a such a positive force in our downtown – she coordinated the bounce house. Brian, Adam and Fred of the Sheriff Dept were celebrities in the long awaited downtown substation – I know a major draw at NNO was the great work they did to make that station open for touring. Thank you to the bomb squad for the demo. The Fire Dept presentation was killer – both at the delicious grill and the Jaws of Life demo. It takes a village! I feel incredible pride that our town kills these events. We have a special thing up here.
Don't Miss the August Made in the Mountains Event
Shop or dine from 3:00-6:00 PM on Saturday, August 19th in any Boulder Creek business and spend $50 or more, then drop your receipt in the red box outside of the new Century 21 office for your chance to win the $100 thank you from the BCBA. www.facebook.com/bouldercreekmadeinthemountains
Tree Stumps Removed from Downtown Tree Wells
The Boulder Creek Business Association is responsible for planting and maintaining the tree wells that dot the sidewalks in downtown Boulder Creek. Stumps from trees that didn't survive were removed recently by Stump King on behalf of the BCBA and the wells are ready to re-plant. Business owners please contact the BCBA regarding trimming or other issues with these plantings that add leafy splendor and curb appeal to wonderful downtown Boulder Creek.