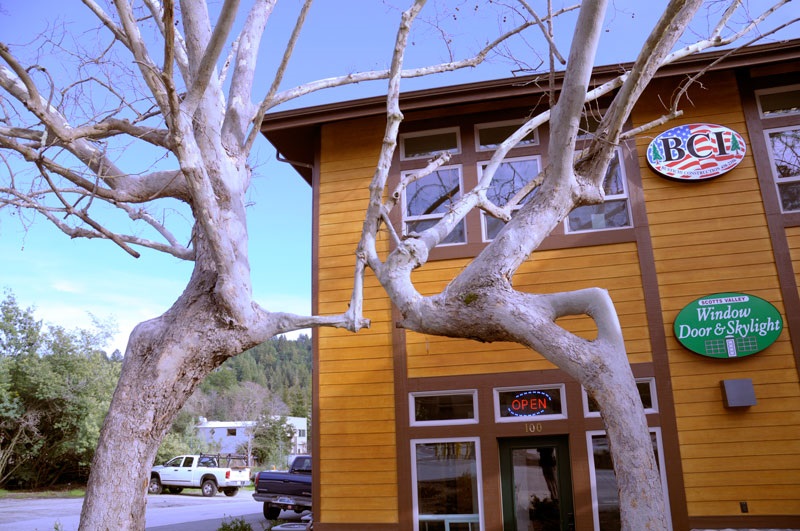 Food 831 – A Taste of the Santa Cruz Mountains
September 1, 2017
---
By Pam Nectar Gharibians
Mint is Mint!!
There is a little café along Scotts Valley Drive that is more than meets the eye. Mint reminds me of something out of another era…so friendly, so real, so cozy and warm.
The location has its own connection to history. It's where the old tree museum once stood, and a few examples of the twisted remarkable trees are still there – one in front and one in back. Nowadays most drivers on Scotts Valley Drive neglect
to notice the wonder of manipulated nature right there shading the tables-for-two out front.
Once inside, it's hard not to slow down and relax a little. We sidled up to the bar and admired all the cute touches. I was also struck by the warmth of the staff. The ladies there reminded me that we are sadly losing our personal interactions due to technological advancements, however, we will always need a friendly face, a courtesy, or some small talk to brighten up our days, and no app can ever replace that.
I ordered a BLT because it's a classic, and my friend ordered a tuna salad sandwich and we split them both. It was a no nonsense taste of home – freshly made, toasted just right, served up warm and friendly. It really doesn't take more than that. Sloppy Joe Hot Dog on the menu…retro done right.
I also noticed a regular customer was having a terrific time celebrating her birthday. I heard the gals behind the counter prepare her free birthday dessert – a piece of mile high chocolate cake. I'd guess equal parts cake to icing (just the way I'd like it!), whipped cream, and a fanned strawberry. It was picture perfect and the gesture as sweet as that icing!
There is a patio out back, water for the dogs – oh yes, the dogs are welcome here…I love a place for Harper and me to 'apres' together (hike, that is!).  Mint has a fun loving vibe, delicious real food, and options for everyone. Perfect for a casual meeting, lunch with friends and family, and for kids too! Mint is an excellent choice for lunch or dinner – open 11:00 am – 9:00 pm.
4652 Scotts Valley Drive, Scotts Valley, CA | (831) 438-5900 | More about Axel Erlandson's Tree Circus: www.santacruzpl.org/history/articles/187/